Functieomschrijving
Als critical communications engineer maak je deel uit van een multidisciplinair team van IT'ers en developers. Samen ontwikkel en installeer je heel erg unieke toepassingen bij klanten, toepassingen waarbij communicatie in de ruime zin van het woord, centraal staat.
De projecten waarvoor je verantwoordelijk bent, omvatten installaties en configuraties in de zorgsector. Trefwoorden bij deze installaties zijn VoIP, videofonie, WIFI, oproep- en alarmsystemen, security, monitoring, LED-oplossingen,…
Samengevat: jouw technische know how zorgt ervoor dat onze helden van de zorg efficiënter hun zorgtaken kunnen uitvoeren.
Hard skills
Je hebt een brede IT kennis.
Kennis van netwerken, Mitel, VoIP of Unified Communications vormen een meerwaarde.
Je hebt een passie voor IT en blijft op de hoogte van nieuwe trends en mogelijkheden.
Je hebt ervaring met of interesse in IoT & grote hoeveelheden data.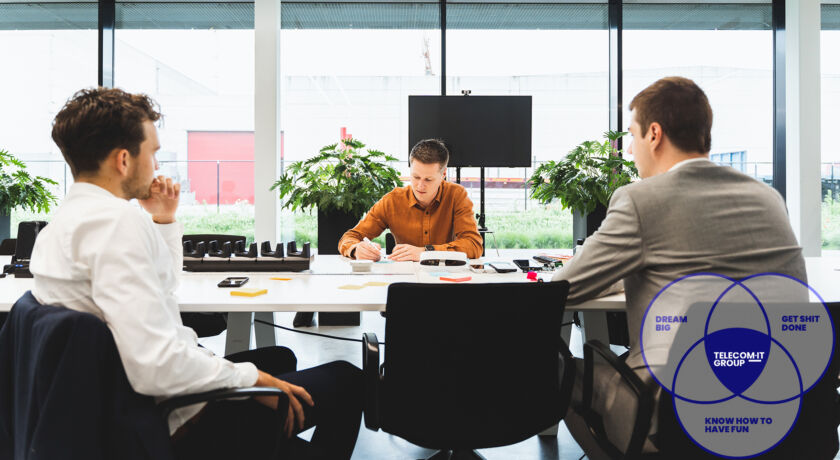 Profiel
Je behaalde minimaal een bachelor diploma in IT en kan terugkijken op enkele jaren relevante ervaring in telecom, elektronica of informatica.
Je bent bereid om continu bij te leren.
Jouw energieke en enthousiaste houding zijn besmettelijk.
Flexibiliteit en een klantgerichte aanpak zijn voor jou vanzelfsprekend.
Je werkt de zaken zelfstandig af terwijl je ook vlot in team functioneert.
Je communiceert vlot in het Nederlands en Engels, een mondje Frans vormt zeker een pluspunt.
Je hebt een rijbewijs B.
Wat bieden wij jou aan?
Je kan rekenen op een marktconforme verloning met mooie extralegale voordelen & doorgroeimogelijkheden in een filevrije omgeving.
Je komt terecht in een innovatieve omgeving waar naast het harde werk ook altijd tijd en ruimte is voor ontspanning in een toffe sfeer.
Jouw betrokkenheid en creatieve input worden sterk geapprecieerd.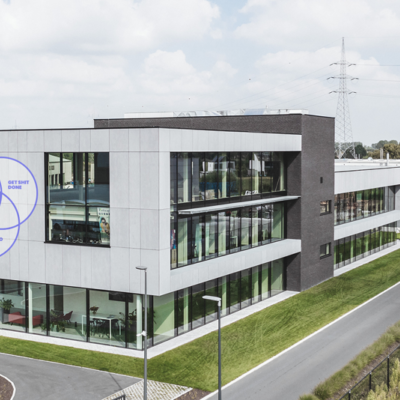 At Telecom-IT Group, we believe that decisive communication saves lives. That's why we design, build and deploy platforms to bring people closer together, when it matters most.
We create optimal communication and alarm-regulating platforms over voice, data and video by seamlessly integrating smartphones and other devices into the available communication networks.
To live up to our dream, we count on the individual talent of all our employees. We let them explore and grow their talents in between three mighty pillars: Dream big, get things done and know how to have fun.